Note: For those who place importance in the truth, we suggest checking the date of publication of this article. For those who value football kits above all else, please enjoy this article unreservedly.
There have been several events in the over ten-year history of DF that have staggered me. The good, like so many members becoming bona fide kit designers in some shape or form, the bad (but partially good), when kits from the site get turned into the real (counterfeit) thing by opportunists, and the ugly, when horrid, scruple-free teamwear companies lift designs off the site to put into their catalogues without a thought for, or certainly a payment to, the designer.
But in early January, something very odd happened, which plunged DF into the world of politics and current affairs. Two new entries were uploaded to the League of Blogacta gallery (it's been delayed, but it's on its way, so get your kits in), one consisting of a kit with Union Flag (Jack) stylings and a UK crest, and the other with a very EU-y bent in kit and logo. MuseumofJerseys.com have kindly re-rendered this in the header above.
These two uploads, featured below, and published by the same user - a first-time uploader going by the name "LATrips1" - didn't stay up for more than a few days, which seemed strange and certainly piqued my interest. The title for both entries, while they were up, was the url www.farewellmatch.gov.uk, and the site - now removed - merely consisted of a landing page with the words "27th March 2019" superimposed on a silhouette of Wembley Stadium. In the bottom corner in tiny lettering was "London Adventure Trips", which I found out is a coach tour and events company.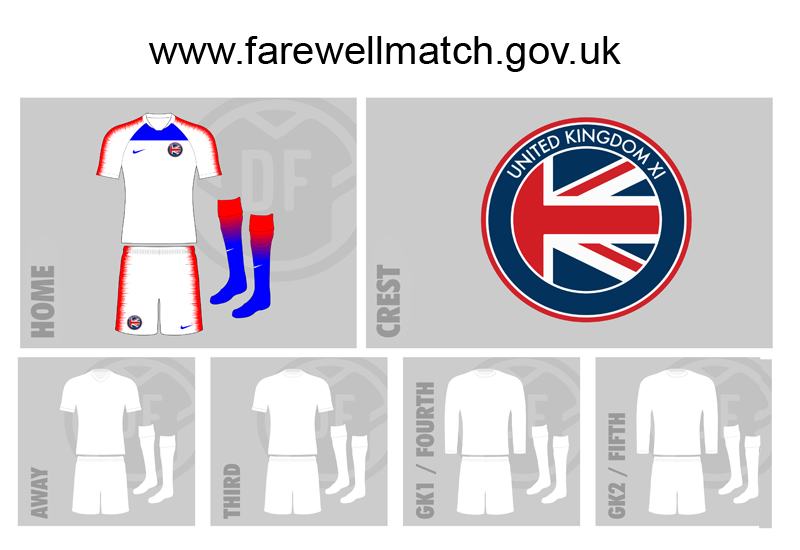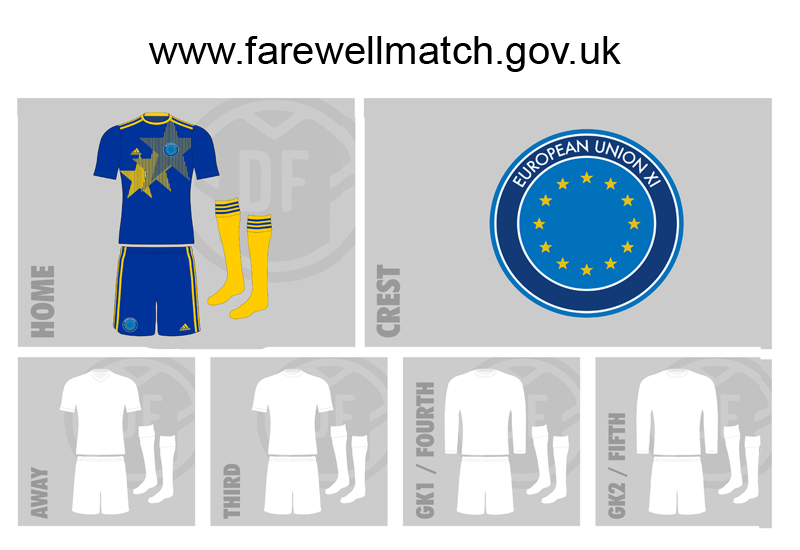 The conclusion I came to is that there was due to be an officially-sanctioned football match at Wembley on 27th March - last Wednesday - between a United Kingdom side and an EU select XI - I assume professionals, and those without other international break obligations - to mark Brexit. London Adventure Trips, in the guise of LATrips1, had seemingly uploaded to DF as part of the promotion of the match, then removed the uploads when they realised LoB was unlikely to begin in time - it will do very, very soon - or, perhaps more likely, the promotion was halted before it got started due to the match being potentially pulled in view of a Brexit delay.
I forgot about this until Friday last week - the original Brexit Day - when I noticed during the coverage of the pro-Brexit demonstrations that someone had actually bagged themselves the UK shirt. How on earth they did that, as we surely would have heard about it had it been on sale, I'd love to know.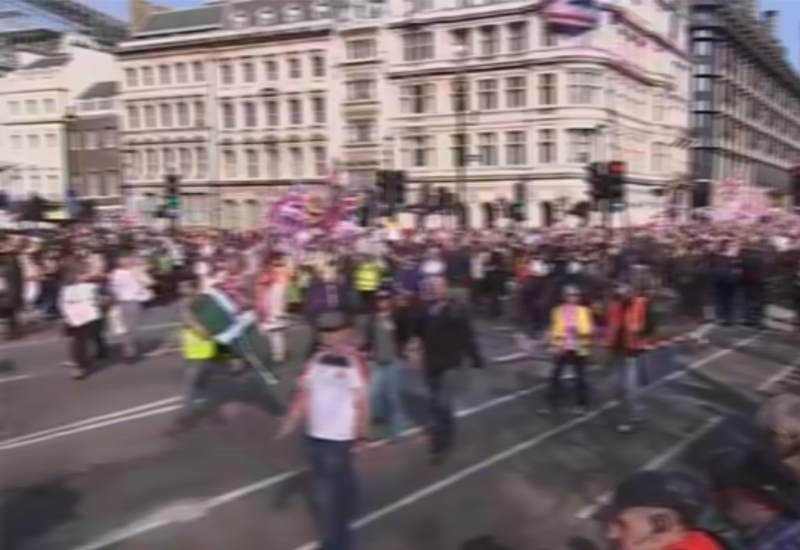 So there it is. The UK team would have taken to the pitch, and may still, wearing an embellished version of the 2018 Nike Vapor template, and the representation suggests the EU had/will have a 2018 adidas number. It didn't happen last Wednesday, but I guess we have to watch this space. I just wonder what bus the home team will use to get to the stadium...


Written by Jay (follow on Twitter).
Keep up to date with news from the world of football design by following @designfootball on Twitter and Liking the DesignFootball.com Facebook Page.