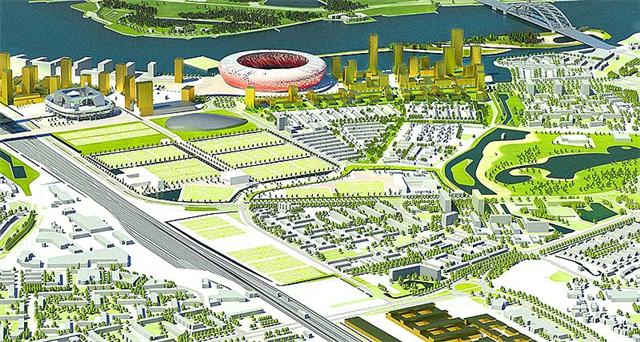 After getting to choose from 3 options, the management of Feyenoord football club and stadium "De Kuip" want their new stadium in Rotterdam to be build in the water of the Meuse river.
"We choose the Meuse-option" said director Jan van Merwijk on behalf of "de Kuip" stadium and Feyenoord.
"On this spot, the new stadium will become an icon, and with this option we have more space for training accommodation at the stadium."

In mid-December the final decision will be made but the football complex in the river Meuse scores high.

The new Kuip (for up to 80,000 spectators) would be ready in 2016. That has to do with the 2018 FIFA World Cup, which the Netherlands and Belgium want to organise. The construction of the mega-stadium will cost between 400 and 500 million euros.
The 2 other options besides the Stadium in the Meuse are called United (option 1) and Stadiumpark (option 3)
see pictures below