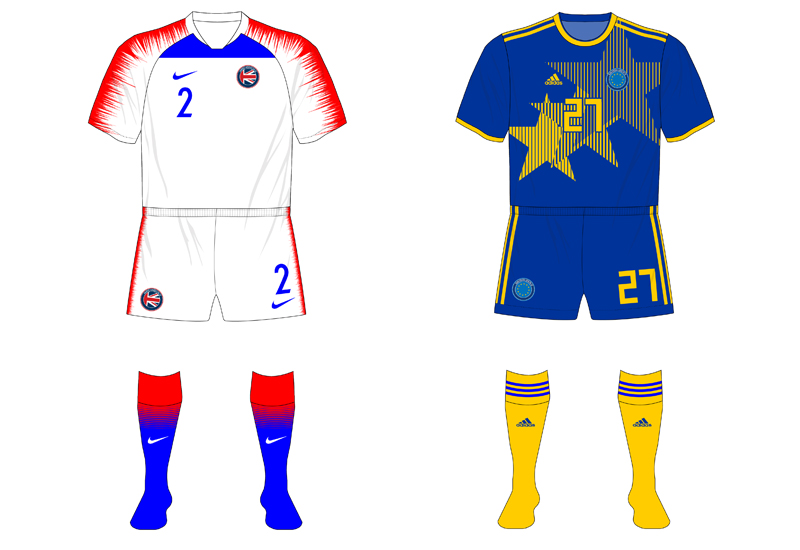 Note: For those who place importance in the truth, we suggest checking the date of publication of this article. For those who value football kits above all else, please enjoy this article unreservedly.
There have been several events in the over ten-year history of DF that have staggered me. The good, like so many members becoming bona fide kit designers in some shape or form, the bad (but partially good), when kits from the site get turned into the real (counterfeit) thing by opportunists, and the ugly, when horrid, scruple-free teamwear companies lift designs off the site to put into their catalogues without a thought for, or certainly a payment to, the designer.
But in early January, something very odd happened, which plunged DF into the world of politics and current affairs. Two new entries were uploaded to the League of Blogacta gallery (it's been delayed, but it's on its way, so get your kits in), one consisting of a kit with Union Flag (Jack) stylings and a UK crest, and the other with a very EU-y bent in kit and logo. MuseumofJerseys.com have kindly re-rendered this in the header above.